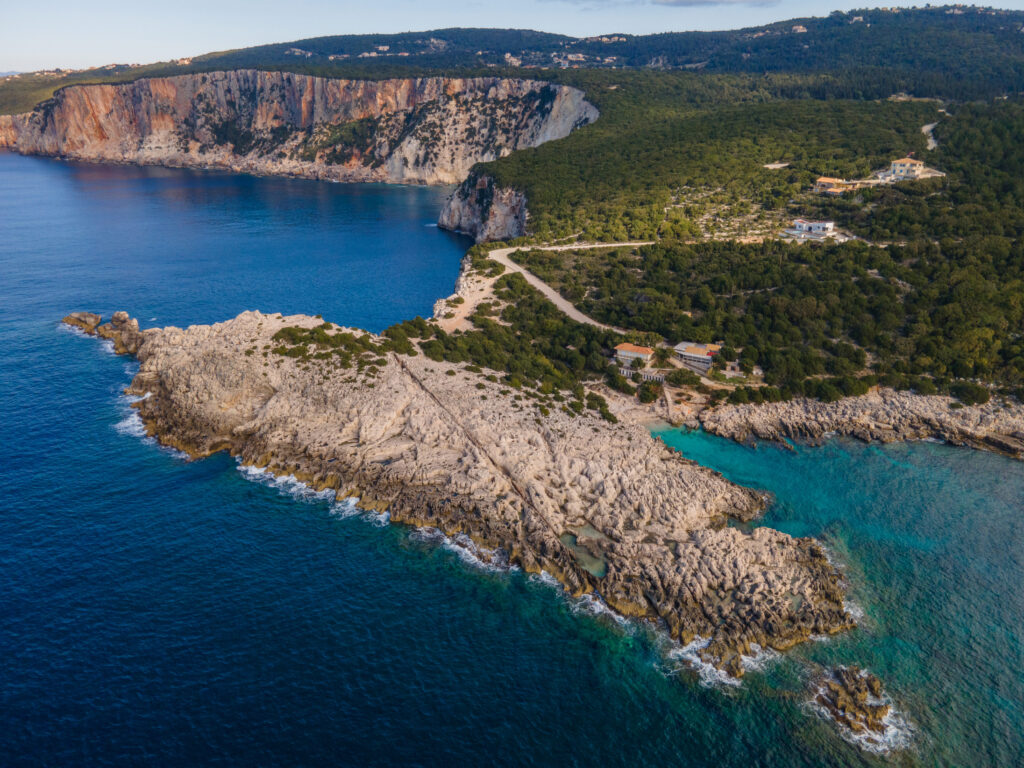 take a look at the marvellous sites and spots of Kefalonia
Worldwide famous for its scenic beaches as Myrtos, Antisamos, Lourdas, Skala, dramatic landscapes and delicious food, the island attracts and bewitches thousands of visitors. Indigo bays, enchanting villages (Fiscardo, Argostoli, Sami, Assos), white dazzling sand, exciting activities, mysterious caves, and lively atmosphere create an exotic holiday paradise in the middle of the Ionian sea.
Beaches of Northern Kefalonia
Alaties Beach
The name Alaties comes from the salt that dries at small hollows of the rocks next to the beach. Distance from Baklava Villa: 150m
Agia Jerousalem
Agia Jerousalem is a safe and shelftered bay, ideal for snorkeling. Shade is limited but umbrellas are available for rent. There is also a second beach just a little further around the cove.
Dafnoudi Cove
A hidden treasure, not reachable with car. Walk for 800m in a beautiful easy shaded trail, through a cypress forest.
Emblissi
Flat rock formations on both sides of the beach create a magical settings. Hiking trails here will lead you to Kimilia beach and Fiscardo Bay.
Foki Beach
Set in a deep and sheltered bay, Foki has olive trees for natural shade, an interesting cave to walk or swim to and a restaurant on the road.
Kimilia Beach
Access to Kimilia Beach is by foot only. There is also a lovely woodland path, connecting Kimilia with Emblisi beach.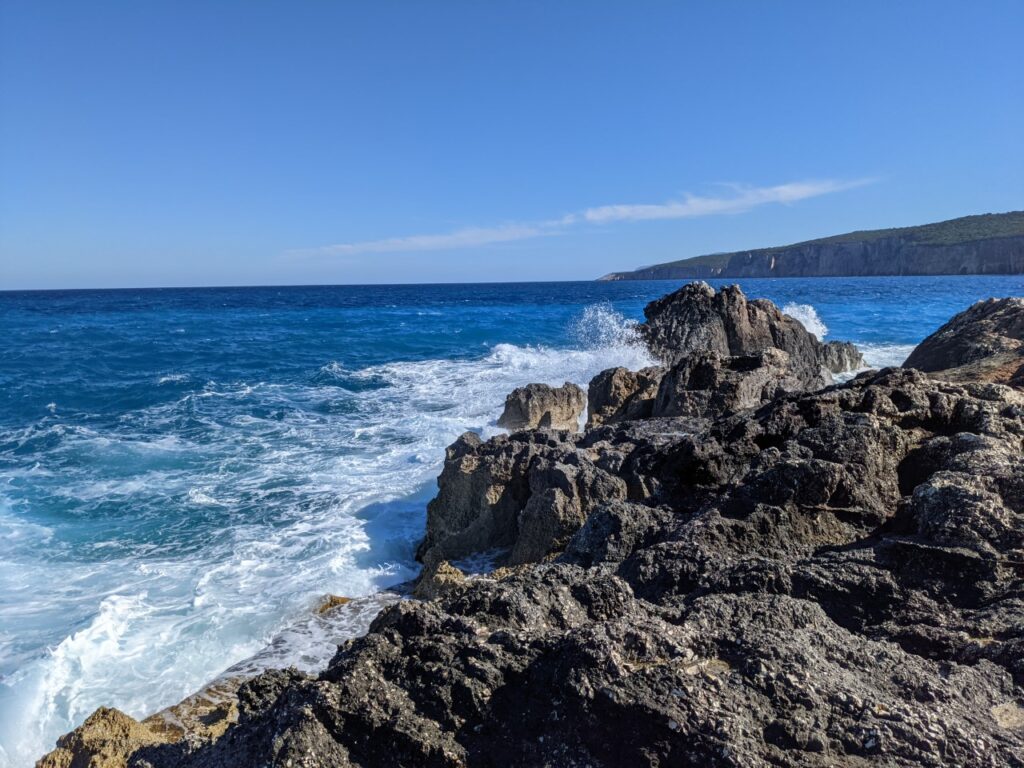 Georoute #36 Alaties as well as the whole area of ​​northern Kefalonia consists of Upper Cretaceous limestones of the pre-Apulian zone.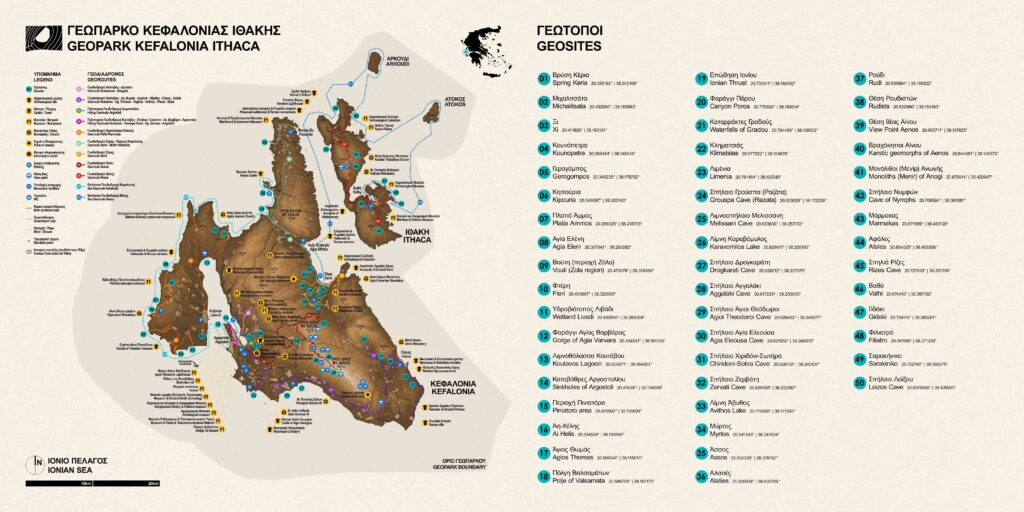 Nearby Top Rated Attraction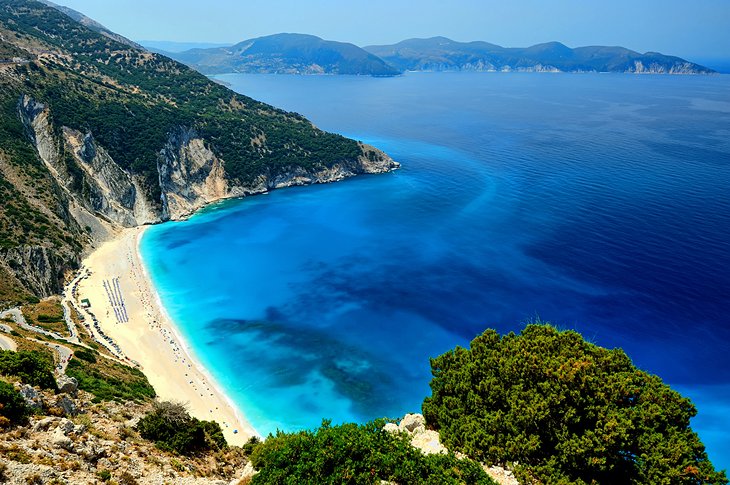 Myrtos is one of the most photographed beaches in all of Greece is on Kefalonia. On the island's northwest coast, near Assos, Myrtos is beautiful. The two-kilometer-long beach is backed by dramatic limestone cliffs and fringes an amazing turquoise-blue sea. It's made of smooth white pebbles that, from afar, resemble sand. The view from the road above is stunning.
The beach itself is a little wild — there's no natural shade from the afternoon sun, and the seabed shelves suddenly into deep water with strong currents, so you need to be a confident swimmer.
Ássos is a picturesque village on the island's northwest coast, 10-kilometers from Fiskardo.  The peninsula is capped by the ruins of a 16th-century Venetian castle, which you can walk up to for a closer look (allow about 40 minutes), and there are a couple of pebble beaches close to the village, where you can swim.